Westbrook elevates for big block
Noel rises up to swat Randle's shot away
Julius Randle drives looking for an easy bucket, but Nerlens Noel jumps high to deny his attempt.
George knocks down tough jumper
Paul George is heavily guarded by Jrue Holiday, but still manages to drain a long jumper.
Jalen would love to see Kawhi & Durant join Clippers
Jalen Rose is all in on the plan to bring Kawhi Leonard and Kevin Durant to the Clippers.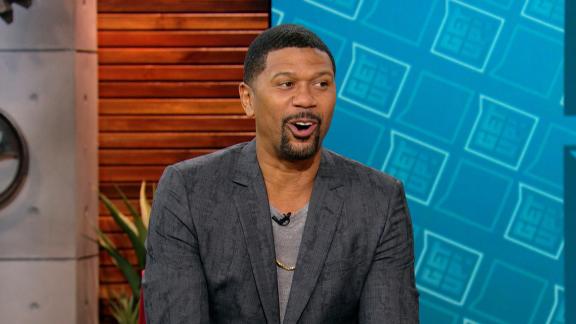 Sign up for FREE!
Brian Rothmuller/Icon Sportswire

Gregg Popovich says there's no beauty in basketball anymore. Melo's fall helps make his case.
Joe Murphy/NBAE via Getty Images

The man who replaced Melo in Houston is leaning on his other legendary point guard.
Kelley L. Cox/USA TODAY Sports

We polled the ESPN Forecast panel of experts for their votes on what's next for KD.