NBA Power Rankings: Familiar squad back on top
Originally Published:
November 6, 2017
ESPN.com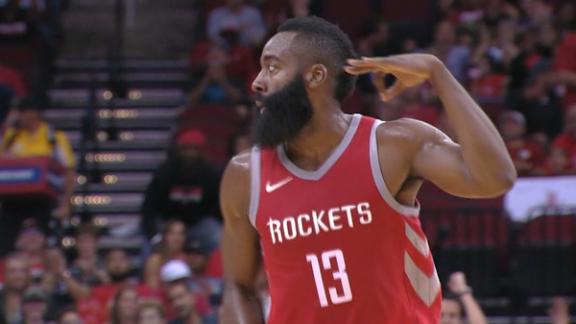 Harden's career night
James Harden sets a new career high with 56 points to go with his 13 assists in a win against the Jazz.
Harden's career night
ESPN Illustration
When we rolled out the first edition of this season's NBA Power Rankings, many expected the Golden State Warriors to reign on top for most, if not all, of the season. However, Golden State tumbled from the top spot after a 1-2 start.
More from ESPN.com
We've unveiled our rankings for Week 4 in the NBA. How'd we do? Let us know by re-ranking our 1-30 list! Story
---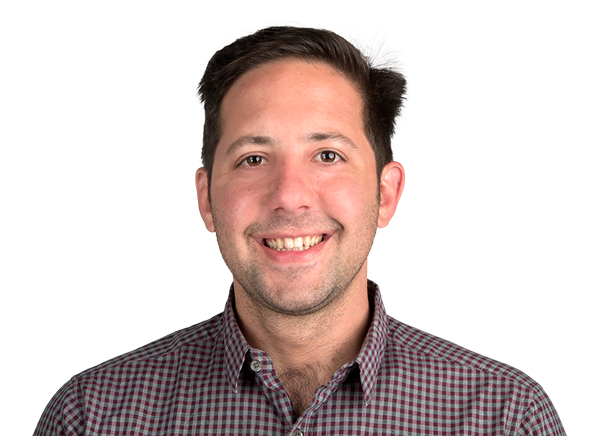 Who are the best prospects in the 2018 NBA draft? You can find our updated top 100 rankings here throughout the season. Story

---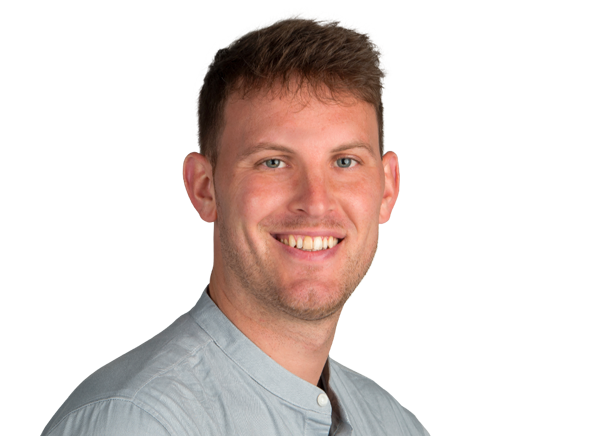 NBA players broke out their holiday best for Halloween in our weekly roundup of the top sneakers in the league. Story
Now, after winning their past three games by a combined 67 points, the Warriors are back in their familiar No. 1 spot, though the road-tested Houston Rockets (6-1 away from home) and streaking Boston Celtics (won eight straight) are close behind.
Every Monday throughout the regular season, our panel -- ESPN's Kevin Arnovitz, Amin Elhassan and Ramona Shelburne, The Undefeated's Marc J. Spears and FiveThirtyEight's Chris Herring -- will rank the league's 30 teams from top to bottom, with research notes on each team provided by ESPN Stats & Information.
Previous rankings: Week 3 | Week 2 | Week 1
1. Golden State Warriors
2017-18 record: 7-3
Previous ranking: 2

The Warriors really were under .500 for a few days there. But consider this now, comparing them through 10 games this season vs. last season. Their offensive efficiency: up. Their made threes per game: up. Their assists per game: up. Their effective field goal percentage: up. One of the best offenses of all time has gotten better and that doesn't bode well for the rest of the league. -- Vincent Johnson
---
2. Houston Rockets
2017-18 record: 8-3
Previous ranking: 1

James Harden has now authored two of the three most prolific games in NBA history if going strictly by points scored or assisted on. He scored 56 and assisted on 35 more on Sunday for a grand total of 91 points created, the third-most in a single game in NBA history. He scored or assisted on 95 in a game last season while Wilt Chamberlain tallied 104 (100 scored to go with two assists) back in Hershey, Pennsylvania, in 1962. -- Micah Adams
---
3. Boston Celtics
2017-18 record: 8-2
Previous ranking: 6

The Celtics lost their first two games of the season but proceeded to win their next eight consecutive games. According to Elias Sports Bureau research, Boston is the first team in NBA history to win eight straight immediately following a 0-2 start. -- Jose De Leon
---
4. Minnesota Timberwolves
2017-18 record: 7-3
Previous ranking: 13

The Timberwolves got off to a 2-3 start but proceeded to reel off five straight wins. It's the first time they've won five in a row in a single season since January 2009. -- Jose De Leon
---
5. Memphis Grizzlies
2017-18 record: 6-4
Previous ranking: 5

By the end of this week, the Grizzlies will have played their third game against the Rockets this season. Memphis won the first two matchups and limited Houston to 38 3-point attempts in both games, the Rockets' fewest this season. -- Jose De Leon
---
6. Toronto Raptors
2017-18 record: 5-4
Previous ranking: 8

The Raptors went 3-3 on their six-game road trip against Western Conference opponents. Their losses against the Warriors and Spurs were by a combined nine points. No team from the Eastern Conference has faced more Western Conference teams than the Raptors this season. -- Jose De Leon
---

7. San Antonio Spurs
2017-18 record: 6-4
Previous ranking: 3

The Spurs let a 19-point lead get away from them in their loss to the Warriors on Thursday. San Antonio has lost its past two home games in which it held a 19-point lead and both have come against Golden State. The Spurs were 332-2 prior to those losses in the Gregg Popovich era. -- Jose De Leon
---
8. LA Clippers
2017-18 record: 5-4
Previous ranking: 4

Not a banner week for the Clippers, who went 1-3, highlighted by a 28-point drubbing at the hands of the Warriors. After entering last week first in the NBA in defensive efficiency, the Clippers dropped all the way to 14th thanks to their 11th straight loss to Golden State in addition to losses to Memphis and Miami. -- Micah Adams
---
9. Detroit Pistons
2017-18 record: 7-3
Previous ranking: 15

The Pistons are 7-3 and off to their best 10-game start since 2008-09. Andre Drummond is shooting 75 percent from the free throw line, the same percentage as D'Angelo Russell. This cannot be overstated. Entering this season, Drummond had the worst free throw percentage in NBA history at 38.1 percent (minimum 500 attempts). In this young season, has anyone in the NBA improved in any area more than Drummond at the foul line? -- Vincent Johnson
---
10. Cleveland Cavaliers
2017-18 record: 4-6
Previous ranking: 7

The loss on Sunday shouldn't overshadow LeBron James' vintage performance on Friday. Against the Wizards, James scored 57 points, the second-most by a player in his 15th season or later in NBA history. Only Kobe Bryant -- 60 in his final game -- scored more. And he wasn't just a scorer that night, as he became the first player with at least 55 points, 10 rebounds, five assists and multiple blocks and steals since 1973-74, when blocks and steals were first tracked. -- Jose De Leon
---
11. Oklahoma City Thunder
2017-18 record: 4-5
Previous ranking: 11

An MVP and an All-Star teammate haven't altered Carmelo Anthony's style of play. His numbers this season versus last season are nearly identical. Prior to his early exit because of a flagrant foul 2 on Sunday, he had a usage percentage of 28 percent and was averaging 21.3 points while taking 18.0 shots per game. Last season, he had a usage percentage of 29 percent and averaged 22.4 points per game on 18.8 field goal attempts per game. -- Jose De Leon
---

12. Portland Trail Blazers
2017-18 record: 6-4
Previous ranking: 10

The Trail Blazers needed a Damian Lillard 3-pointer with 1.1 seconds left in the game to beat the Lakers on Thursday. It was Lillard's fourth go-ahead 3-pointer with less than two seconds left in the game since his rookie season in 2012-13, including playoffs. No other player has more than two over that span. -- Vincent Johnson
---

13. Utah Jazz
2017-18 record: 5-5
Previous ranking: 18

Ricky Rubio has become much more assertive on the offensive end in his first season with the Jazz, averaging career-highs in points, field goal attempts and 3-point attempts per game. The increased shot attempts haven't affected his efficiency as he's averaging career highs in both field goal and 3-point percentage as well. -- Jose De Leon
---
14. Orlando Magic
2017-18 record: 6-4
Previous ranking: 12

While the rest of the world waits for Aaron Gordon to cool off from beyond the arc, Gordon continued to defy the odds last week. He knocked down 9 of 17 triples and has now scored in double figures in all eight games this season, after doing so in just 61 percent of his games last season. -- Micah Adams
---

15. Washington Wizards
2017-18 record: 5-4
Previous ranking: 14

John Wall might want to keep his thoughts about the Cavaliers to himself for the foreseeable future. The Wizards have dropped four of their past five against Cleveland. And in those five games, LeBron James has averaged 31.8 points, 10.4 rebounds and 9.0 assists. -- Jose De Leon
---
16. Milwaukee Bucks
2017-18 record: 4-5
Previous ranking: 9

The Bucks have lost three straight games and have trips to Cleveland and San Antonio left on their current four-game road trip. During their three-game losing streak, the Bucks have a defensive efficiency of 115.9. They were allowing nearly 12 points per 100 possessions fewer in their first six games of the season. -- Jose De Leon
---

17. Denver Nuggets
2017-18 record: 5-5
Previous ranking: 16

The Nuggets entered Saturday outscoring their opponents by 8.8 points per game in the third quarters of games this season, best in the NBA. Then the Warriors came out and beat them 43-21 in the third quarter Saturday night. It was the first time a Warriors opponent scored more fast-break points than them this season (26-16), but Golden State still ran them out of their own gym. -- Vincent Johnson
---
18. Charlotte Hornets
2017-18 record: 5-5
Previous ranking: 20

Dwight Howard is back to rebounding like his younger self this season. He's averaging nearly 10 defensive rebounds per game for the first time since his final season with the Magic and is averaging better than 13 rebounds per game. The only player to average that many rebounds per game in his 14th season or later is Wilt Chamberlain (18.6 in 1972-73). -- Jose De Leon
---
19. Philadelphia 76ers
2017-18 record: 5-4
Previous ranking: 23

Ben Simmons joined Oscar Robertson as the only players in NBA history with two triple-doubles in their first nine career games. He also has made the 76ers formidable. Simmons is averaging more points than Jimmy Butler, more rebounds than Marc Gasol and more assists than Stephen Curry. Oh, he also leads the league in passes per game, as do the Sixers as a team. -- Vincent Johnson
---
20. Indiana Pacers
2017-18 record: 5-5
Previous ranking: 22

Victor Oladipo is showing he's capable of being a No. 1 option. He has recorded four 25-point games already this season, as many as he had all of last season and halfway to his most in a single season in his career. Also included in the Paul George trade was Domantas Sabonis, who already has more double-doubles this season (five) than he had all of last season (two). -- Jose De Leon
---
21. New Orleans Pelicans
2017-18 record: 5-5
Previous ranking: 17

DeMarcus Cousins and Anthony Davis have both recorded at least 25 points and 10 rebounds in the same game four times this season. According to Elias Sports Bureau research, that is the second-most instances by a duo through the first 10 team games of a season in NBA history. Only Elgin Baylor and Jerry West had more (five in 1961-62). -- ESPN Stats & Information
---
22. New York Knicks
2017-18 record: 5-4
Previous ranking: 26

Let's not ignore the work Enes Kanter does on the offensive glass. He is averaging a career-high in offensive rebounds per game and is a major reason why the Knicks lead the league in second-chance points per game. -- Jose De Leon
---

23. Miami Heat
2017-18 record: 4-5
Previous ranking: 19

Hassan Whiteside's return not only helped snap a three-game losing streak, it also came in time for Miami's season-high six-game road trip that continues Monday at Golden State after hanging on to win at the Clippers on Sunday. Miami played the Warriors tough at Oracle last season, leading at the half with Whiteside chipping in 26 points and 20 rebounds before the Heat ultimately lost by 12. -- Micah Adams
---
24. Los Angeles Lakers
2017-18 record: 5-5
Previous ranking: 25

In his first career start against the Nets on Friday, Kyle Kuzma finished with the first 20-point, 10-rebound game of his career. Lonzo Ball already has a 20-and-10 game of his own, marking the first time the Lakers have a pair of rookies with a 20-point, 10-rebound game in the same season, per Elias Sports Bureau research. -- Vincent Johnson
---
25. Phoenix Suns
2017-18 record: 4-6
Previous ranking: 28

After averaging fewer than 18 points per game in the first five games of the season, Devin Booker has scored at least 30 points in three of the past five games. The most recent player in his age 21-or-younger season to record three 30-point games within the team's first 10 games of the season was Kevin Durant in 2009-10. -- Jose De Leon
---
26. Brooklyn Nets
2017-18 record: 3-6
Previous ranking: 21

The Nets play at breakneck speed with a pace of 109.3 possessions per 48 minutes, nearly three possessions more than any other team and the most by any team through nine games over the past 20 seasons. They're allowing a league-worst 119.3 points per game, and five different players have scored 30 against them this season, tied with the Cavaliers for the most in the NBA. -- Vincent Johnson
---
27. Chicago Bulls
2017-18 record: 2-6
Previous ranking: 30

Ben Simmons leads all rookies in points and rebounds per game. Second in both of those categories? Lauri Markkanen. Since the turn of the century, only two rookies have averaged 16 and nine entering the 2017-18 season: Karl-Anthony Towns (2015-16) and Blake Griffin (2010-11). -- Jose De Leon
---
28. Sacramento Kings
2017-18 record: 1-8
Previous ranking: 24

The Kings have the worst average scoring margin in the NBA (-12.0 PPG). But where's the scoring going to come from? They haven't had a single 20-point scorer in their past five games. Their most recent 20-point scorer was Garrett Temple against the Suns in their fourth game of the season when he had 23, and that tied his career high as an eight-year veteran. -- Vincent Johnson
---
29. Dallas Mavericks
2017-18 record: 1-10
Previous ranking: 27

The Mavericks are 1-10 for the fourth time in franchise history and for the first time since starting 1-23 in 1993-94. Dallas is a BPI favorite to win just one of its next 19 games (64 percent chance against the Nets on Nov. 29). -- Jose De Leon
---

30. Atlanta Hawks
2017-18 record: 2-8
Previous ranking: 29

Dennis Schroder is averaging more than 20 points per game for the first time in his career while recording six assists per game for the second straight season. If those averages hold, he will join Joe Johnson (2005-06) and Pete Maravich (1972-73) as the only Hawks players to average 20 and six for a season. -- Jose De Leon