Overturned TD, Big Ben INT seal Pats' win.
Ben Roethlisberger finds Jesse James for what appears to be the go-ahead touchdown, but the officials review the play and overturn it. This leads to Ben Roethlisberger tossing a game-sealing interception on a fake-spike attempt.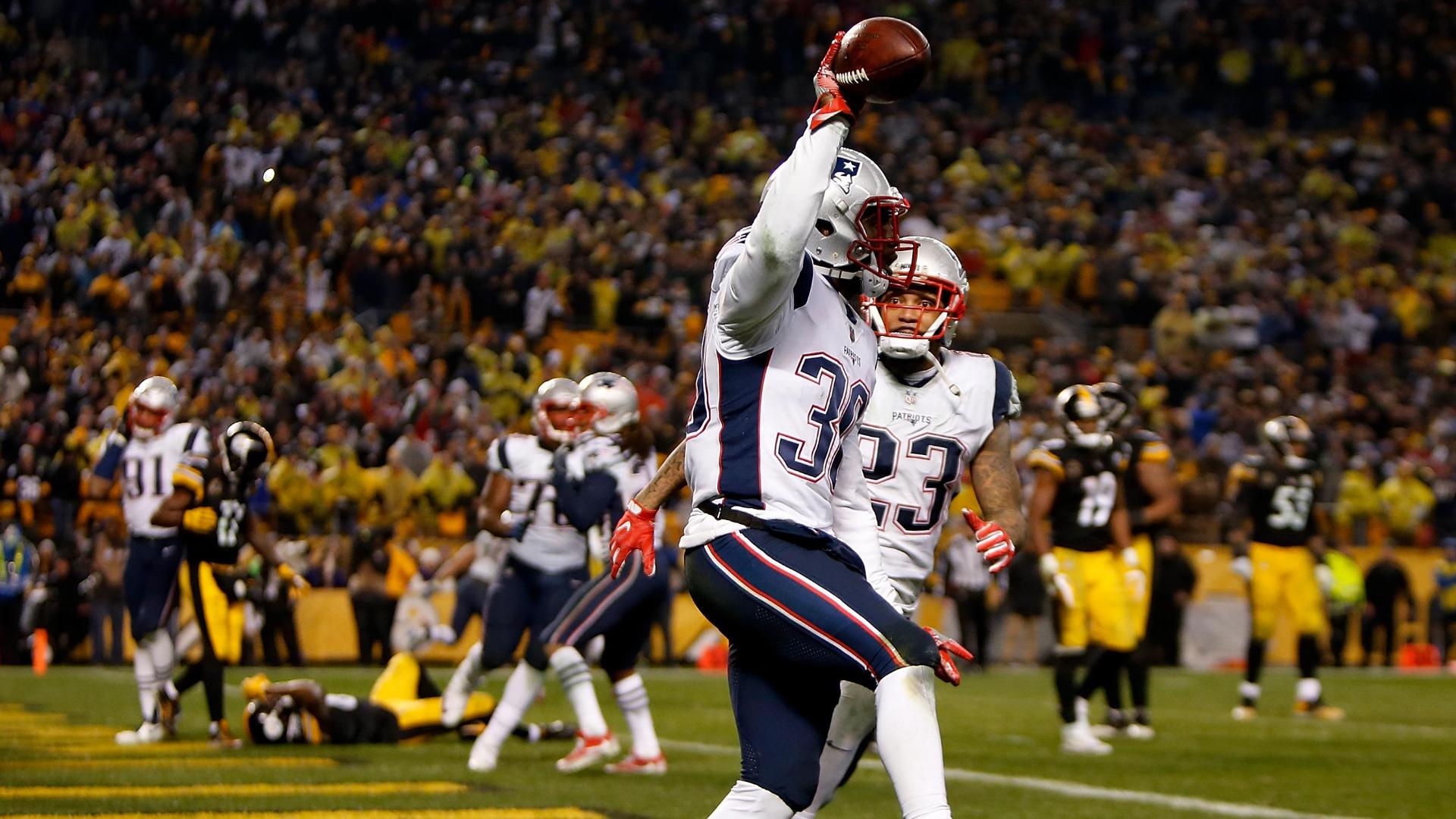 Patriots
NFL
Steelers
NFL
Steelers
NFL
Brown carried off with left calf bruise.
Ben Roethlisberger tries to find Antonio Brown in the end zone, but the pass falls incomplete. Brown would remain on the ground with an apparent leg injury and would be carried off the field.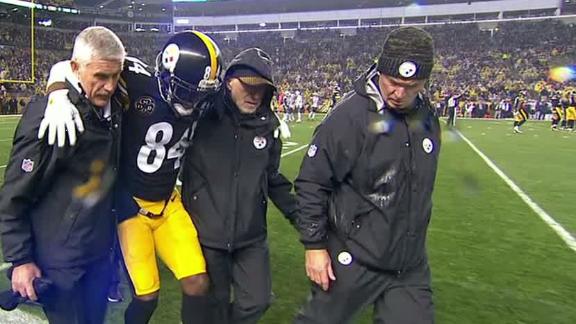 Steelers
NFL
Shazier cheering on Steelers from press box.
Ryan Shazier makes a surprise appearance at the Steelers game and the fans shower him with support when seen on the jumbotron.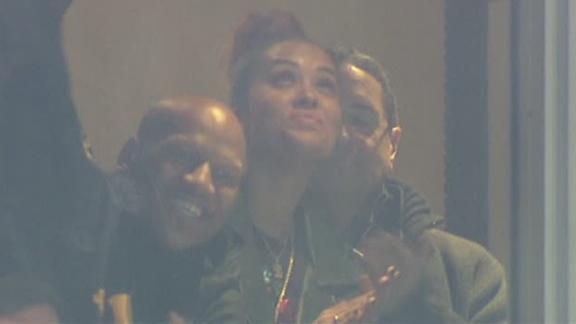 Eagles
NFL
Foles throws 4 TD in first game replacing Wentz.
Nick Foles makes his first start of the season, throwing four touchdowns as the Eagles remain on top of the NFC.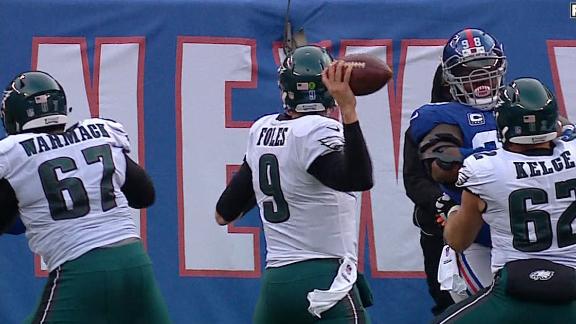 Rams
NFL
Gurley runs for 57-yard TD.
Todd Gurley takes the handoff and blows past the Seahawks' defense for a 57-yard touchdown, as the Rams lead Seattle 34-0.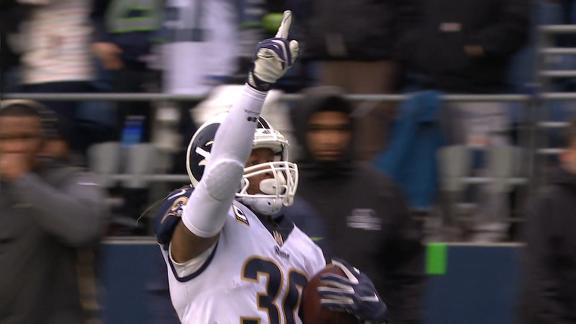 Panthers
NFL
Panthers WR Byrd comes up with amazing catch.
Damiere Byrd makes a great catch in the end zone, but it is initially ruled incomplete. After extensive review, the play is overturned, giving Byrd a highlight-reel TD catch.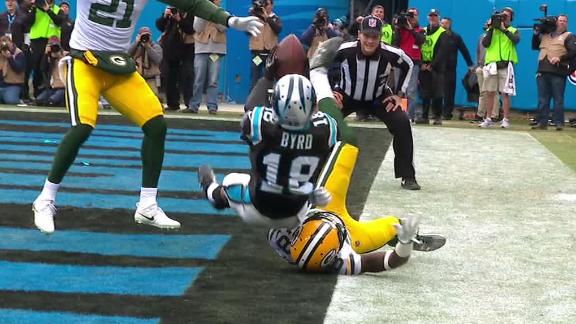 Vikings
NFL
Bridgewater throws interception on first pass since 2015.
Teddy Bridgewater receives a standing ovation upon returning to the field for the first time since he injured his knee in practice before the 2016 season. Bridgewater throws a pick on his first pass from scrimmage.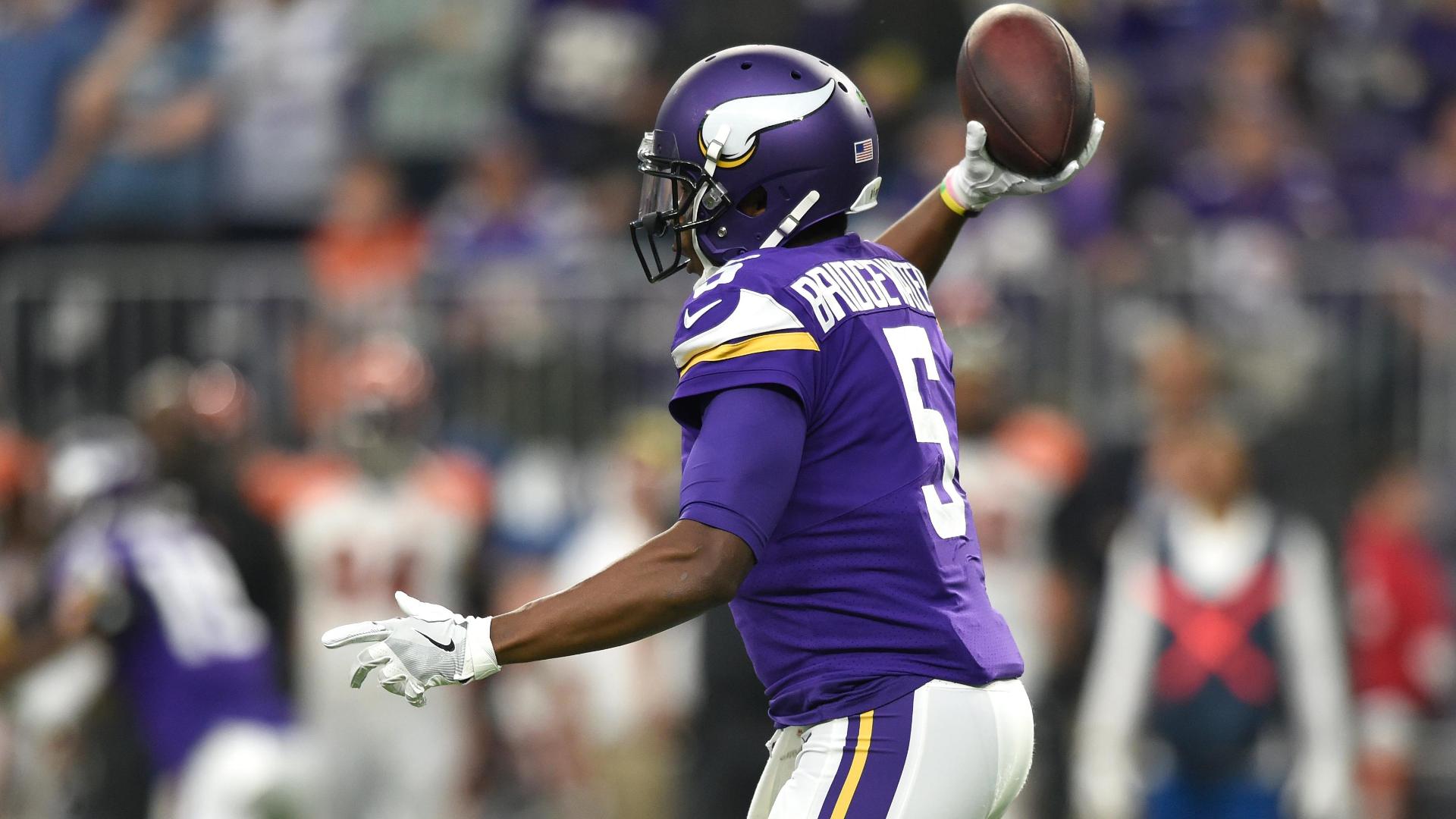 Bengals
NFL
Bengals
NFL
Lewis on coaching next season: 'We'll see what happens.'
Bengals head coach Marvin Lewis responds to speculation that he is leaving the team after this season.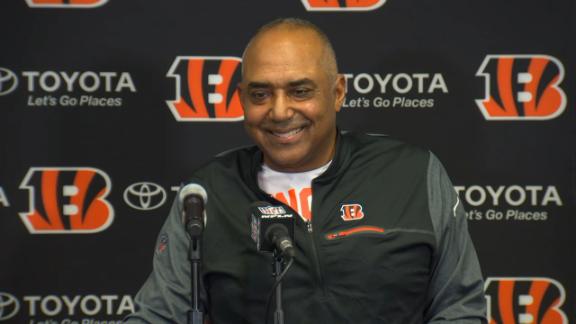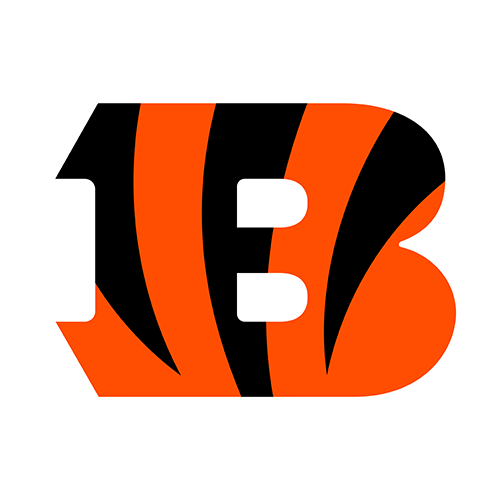 Bengals
NFL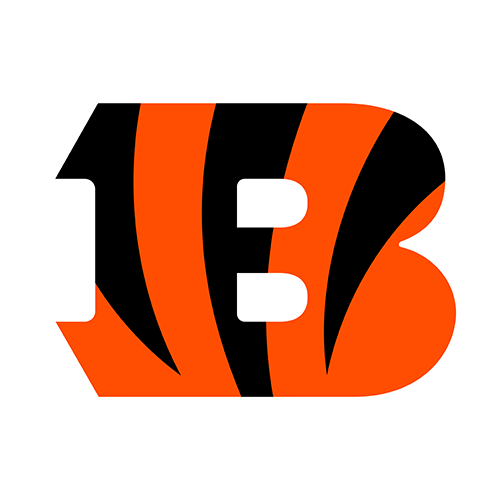 Cowboys
NFL
Is Dak a better QB since losing Zeke?
Charles Woodson weighs in on the differences he has spotted in Dak Prescott's game since Ezekiel Elliott started serving his six-game suspension.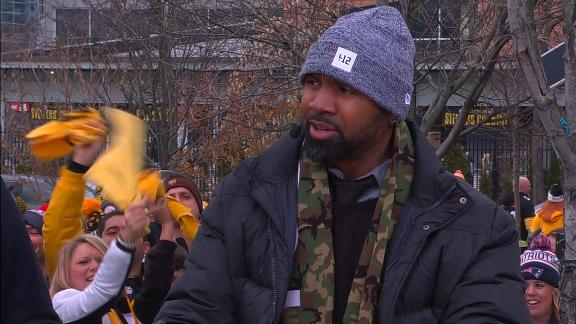 Customise ESPN
AP Photo/Minnesota Vikings

ESPN's NFL Playoff Machine allows you to predict the 2017 matchups by selecting the winners of games from the season's final weeks to generate the various scenarios.
Photo Illustration by CJ Burton

Carson Wentz's torn ACL did more than just lay waste to the Eagles' plans. It also ripped the scab off an old wound the size of the Delaware Valley.
Ranking potential NFL coach jobs
Photo by Shanna Lockwood/USA TODAY Sports

A super-talented 22-year-old quarterback and a few defensive stars? The Texans' job is intriguing if Bill O'Brien doesn't return. Bill Barnwell sorts the coaching jobs that could come open in 2018.
ESPN.com Illustration

How does Sam Darnold look in a Browns uniform? With two picks in the top six, this is Cleveland's chance to have a dream draft -- or miss out again. The 2018 NFL draft is loaded with talent. Here is Todd McShay's first mock.