Commentary
Capitals associate coach Todd Reirden, Denver's Jim Montgomery among top NHL coaching prospects
Updated:
February 14, 2018, 9:28 AM ET
By
ESPN
AP Photo/Alex BrandonAssociate coach Todd Reirden is so coveted by the Capitals that Washington did not let him interview with other organizations last offseason.
Who is the top coaching prospect for an NHL job?
Greg Wyshynski, senior writer: The greatest indication that Todd Reirden is a formidable coaching candidate is the fact that the Washington Capitals didn't want to let him go last summer.
Reirden, 46, was promoted from assistant coach to associate coach in 2016 under Barry Trotz. He drew interest from the Florida Panthers and Buffalo Sabres for their respective coaching vacancies, but the Capitals refused to let him go, perhaps because of his value on the bench and perhaps as Trotz's successor if things went sideways.
One assumes that his next step is a head-coaching gig because Reirden has been primed and readied for that leap the past several seasons. He played 183 games in the NHL as a defenseman, turning pro in 1994 and playing through 2007. He was the head coach of the AHL Wilkes-Barre Scranton Penguins from 2008-10 and then was an assistant coach with Pittsburgh from 2010-2014 before joining the Capitals after the 2013-14 season.
More from ESPN.com
Coaching changes are ubiquitous in the NHL; over the past 11 years, teams have canned 34 bench bosses in-season. But this season -- the first that has gone this far without a switch since 1966-67 -- has been marked by an intriguing new trend: stability. Story
---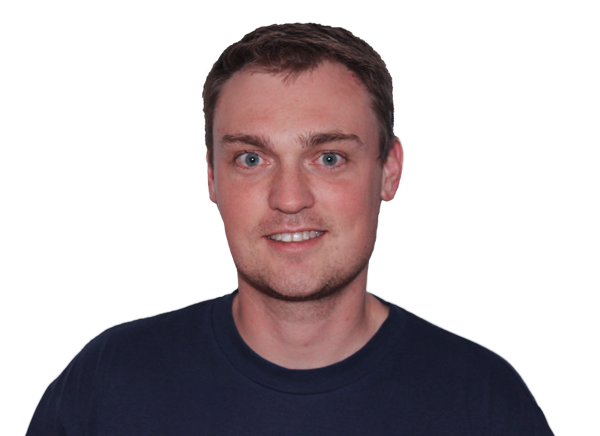 What can you expect from every team at the deadline? Matthew Coller reviews each team's salary-cap space and player movement clauses and answers their biggest question for the Feb. 26 deadline. Story

---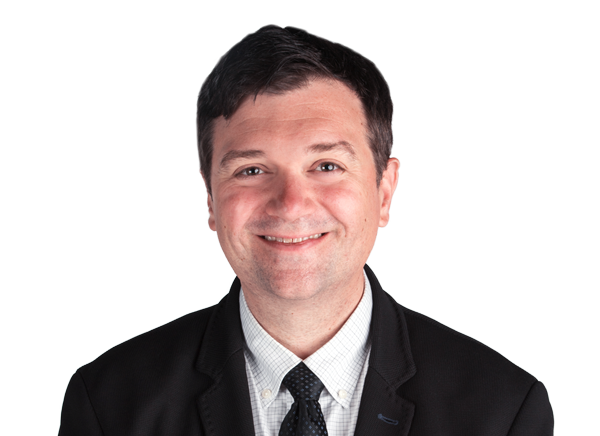 The Metro Division has a handful of teams in the market for upgrades as the trade deadline lingers in the not-too-distant future. The Rangers? Well, the Rangers are selling. Just ask them. Story
He has coached the blueline and the power play during his NHL stints -- and those were two potent power plays. He is known for his attention to detail and ability to nurture younger players. He has had a positive influence on players such as Kris Letang, John Carlson and Matt Niskanen.
"He's got great potential," Edmonton Oilers coach Todd McLellan told the Associated Press in 2016. "You look at his path, from developing players early in his career and then his time in the minors, his stay at the national league level, some of the coaches he's been around and the organizations he's been through, his body of work, I think all of those qualities put him in a category that soon people will be talking about him as a future head coach."
How soon is now? Well, as long as the Capitals allow him to become a head coach, of course.
Emily Kaplan, national NHL reporter: There are two paths a North American player typically goes through to get to the NHL: He plays in major juniors, or he goes to college. For coaches, it's a little different. Typically, a coach works his way up through various junior or minor hockey leagues, while some come up through an NHL team's system, including a stop as an AHL bench boss. Rarely do NHL coaches come from the college ranks.
Philadelphia's Dave Hakstol is the only current head coach to go directly from the NCAA to the NHL, and only two men did it before him. If anyone is poised to follow Hakstol, it's Denver coach Jim Montgomery. What Montgomery, 48, has done with the Denver program is nothing short of terrific. He led the Pioneers to the NCAA tournament in each of his first four seasons, made it to the Frozen Four in 2016 -- the program's first berth in 11 years -- and won a national championship in 2017. It helps that he's also developing future NHL players such as Will Butcher, who needed little seasoning before jumping into the New Jersey Devils' lineup. Montgomery was a hot name last offseason in the NHL and should get some more looks the next round of openings.
ESPN On Ice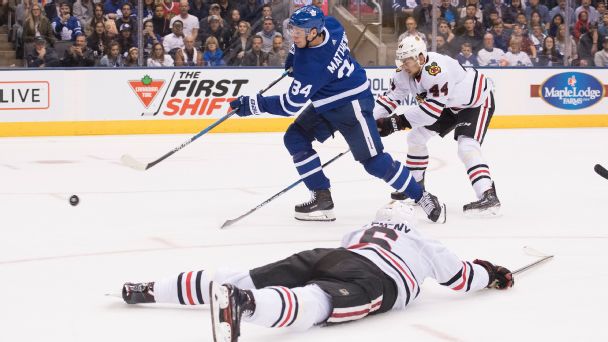 Greg Wyshynski and Emily Kaplan give matchmaking a try for free-agents-to-be in the spirit of Valentine's Day and wonder why no coaches have been fired yet. Plus, they are joined by "Miracle on Ice" captain Mike Eruzione to talk Winter Olympics and Mark Lazerus of the Chicago Sun-Times to cover the Blackhawks' tough season. Listen »
For a rising candidate with a more traditional path, keep an eye on 46-year-old Pascal Vincent. He's currently the assistant coach of the Manitoba Moose, the Winnipeg Jets' AHL affiliate. Vincent, a Quebec native, was a longtime assistant on the Jets before being promoted to the head job in Manitoba in 2016. He has proven himself to be more than capable as the man in charge. The Moose finished with the third-worst record in the AHL the season before Vincent arrived. They're 32-11-4 through Wednesday, the second-best record in the league. Of course, a coach's job is to help win games, but when NHL management looks at an AHL team, it often prizes player development over everything. When you consider how well the Jets' youngsters have adjusted to their lineup, you'll see why Vincent is a guy who will receive a lot of attention soon.
Chris Peters, NHL Insider: These are two good options from Greg and Emily, but another name you are probably going to hear a lot when and if there are openings is Sheldon Keefe. Currently the head coach of the Toronto Marlies, the AHL affiliate of the Toronto Maple Leafs, Keefe has been a rising star in the coaching world since he worked his way up from the Canadian Junior A ranks. He has also had to overcome a complicated reputation because of association with disgraced former coach and agent David Frost and former teammate Mike Danton, who was arrested and later convicted for his role in a failed murder-for-hire plot. Keefe has worked hard to move past that (more on that in this 2015 story in the Toronto Star), and it looks like he has, not only personally but within large swaths of the hockey community as well.
Keefe had spent several years as the head coach and general manager of the Pembroke Lumber Kings, whom he led to multiple Central Canadian Hockey League championships and one RBC Cup title as national junior A champions in Canada in 2011. That earned him a call from Kyle Dubas, who was the Sault Ste. Marie Greyhounds general manager at the time, to become a midseason coaching replacement. Keefe spent two more seasons in Sault Ste. Marie before earning the call to the Marlies, with whom he once again worked with Dubas, now the Maple Leafs assistant GM. Keefe has been a resounding success at the AHL level.
In his first season in 2015-16, he led Toronto's AHL club to a 54-16-6 record. Now in his third season with the club, Keefe has gone 133-56-12. The Marlies currently have the best record in the entire AHL. Meanwhile, they've been a serviceable feeder to the Maple Leafs, producing players who are ready to contribute for the big club. Just look at how Travis Dermott and Justin Holl seamlessly fit into Toronto's lineup when called upon.
It will be interesting to see how the Leafs handle Keefe and what kind of teams seriously consider him. He is only 37 years old and will have only three years of professional coaching experience, but pretty much wherever Keefe has gone, success has followed. If he can help the Marlies end the season with some hardware, he'll be one of the hottest names on the market -- if he isn't already.
EDITORS' PICKS
Boston dealt a blow to Florida, while other Eastern playoff contenders looked to keep pace.
Inside the NHL

While it's too late for this season, the Blue Jackets are getting healthy and showing how tough they will be moving forward.
LeBrun »

Marc-Andre Fleruy has to prove he can dominate in the playoffs before anyone will expect the Penguins to make noise this spring.
Inside the NHL